OAS-2102-M(8 Colors)
product number: OAS-2102-M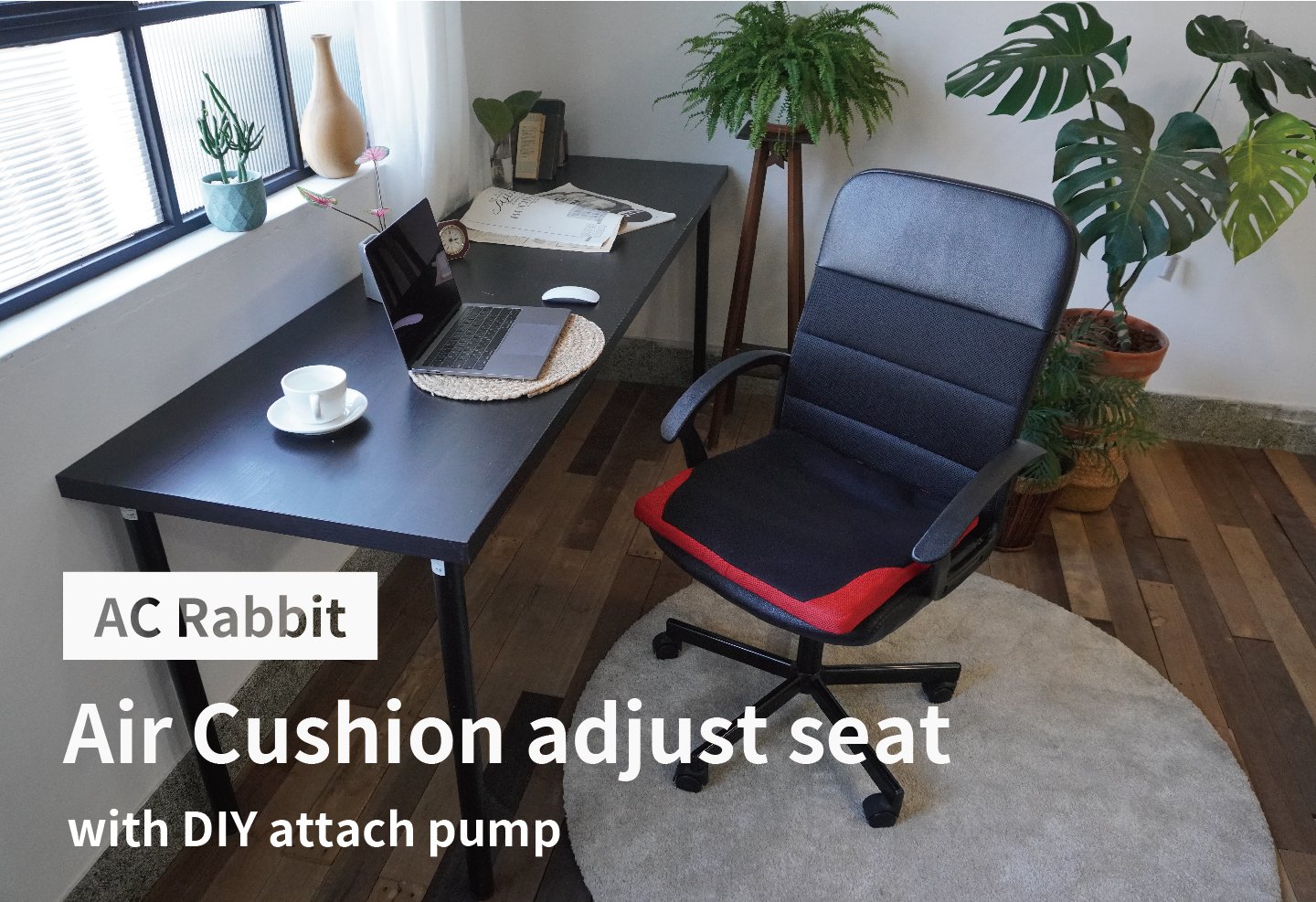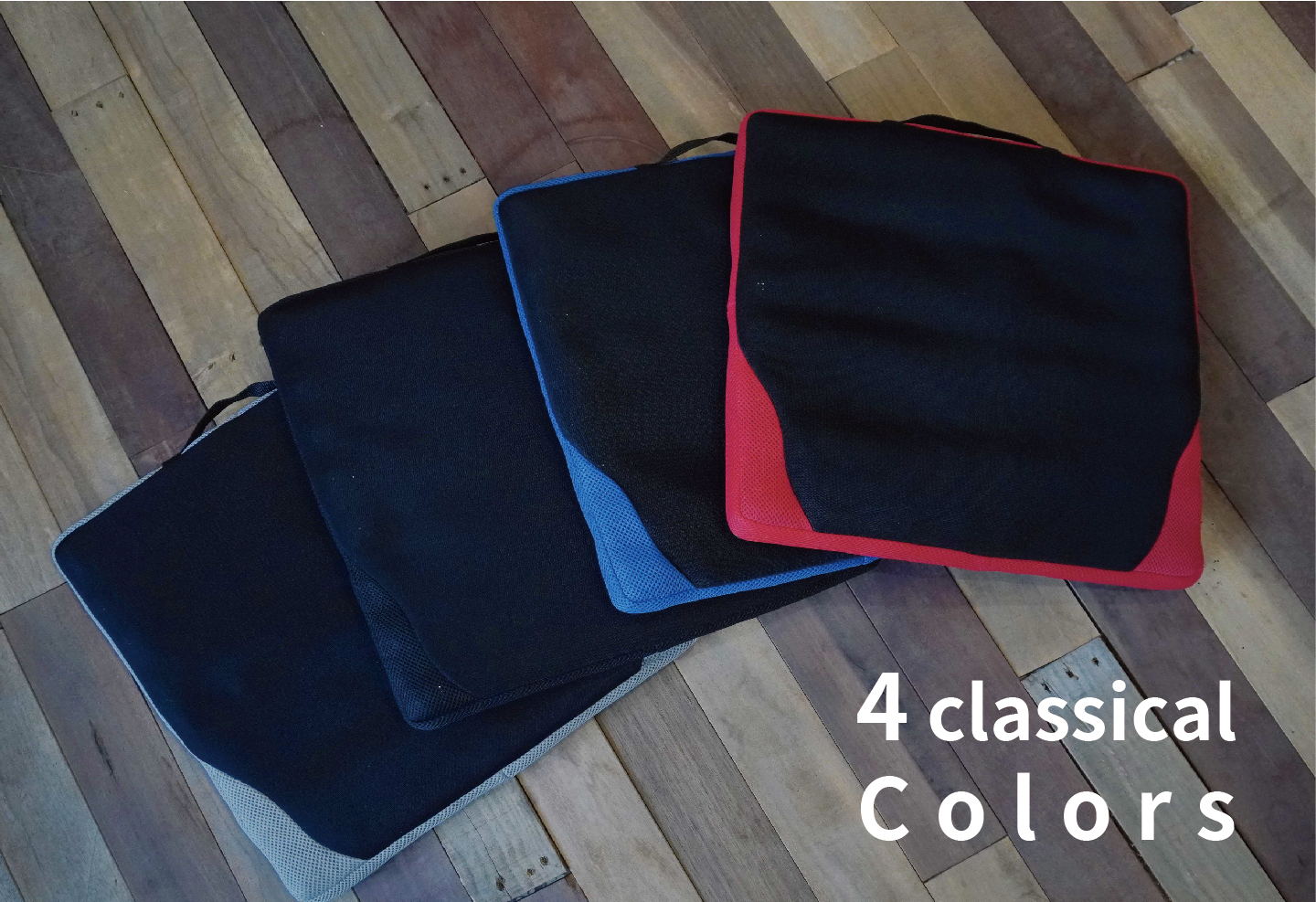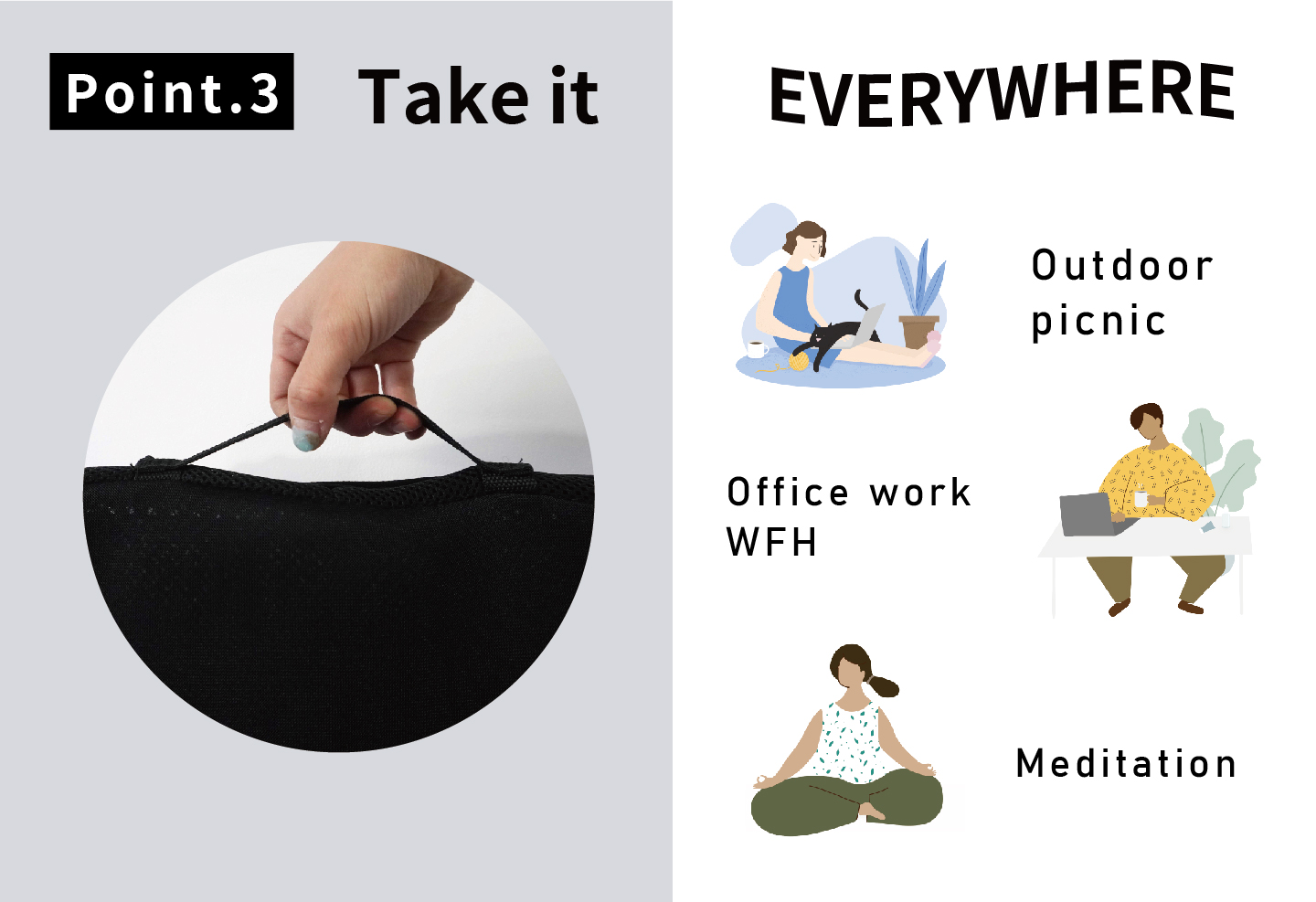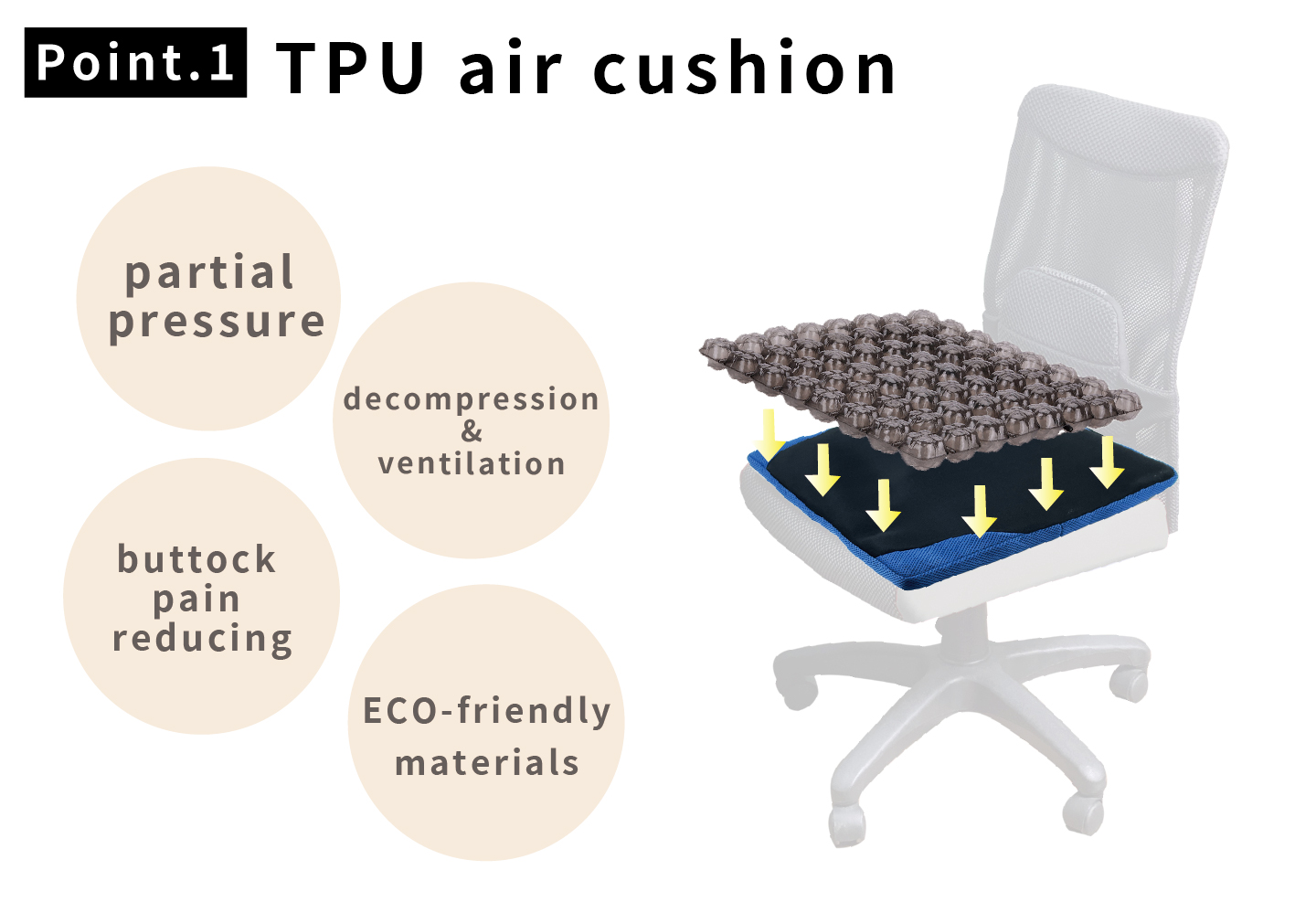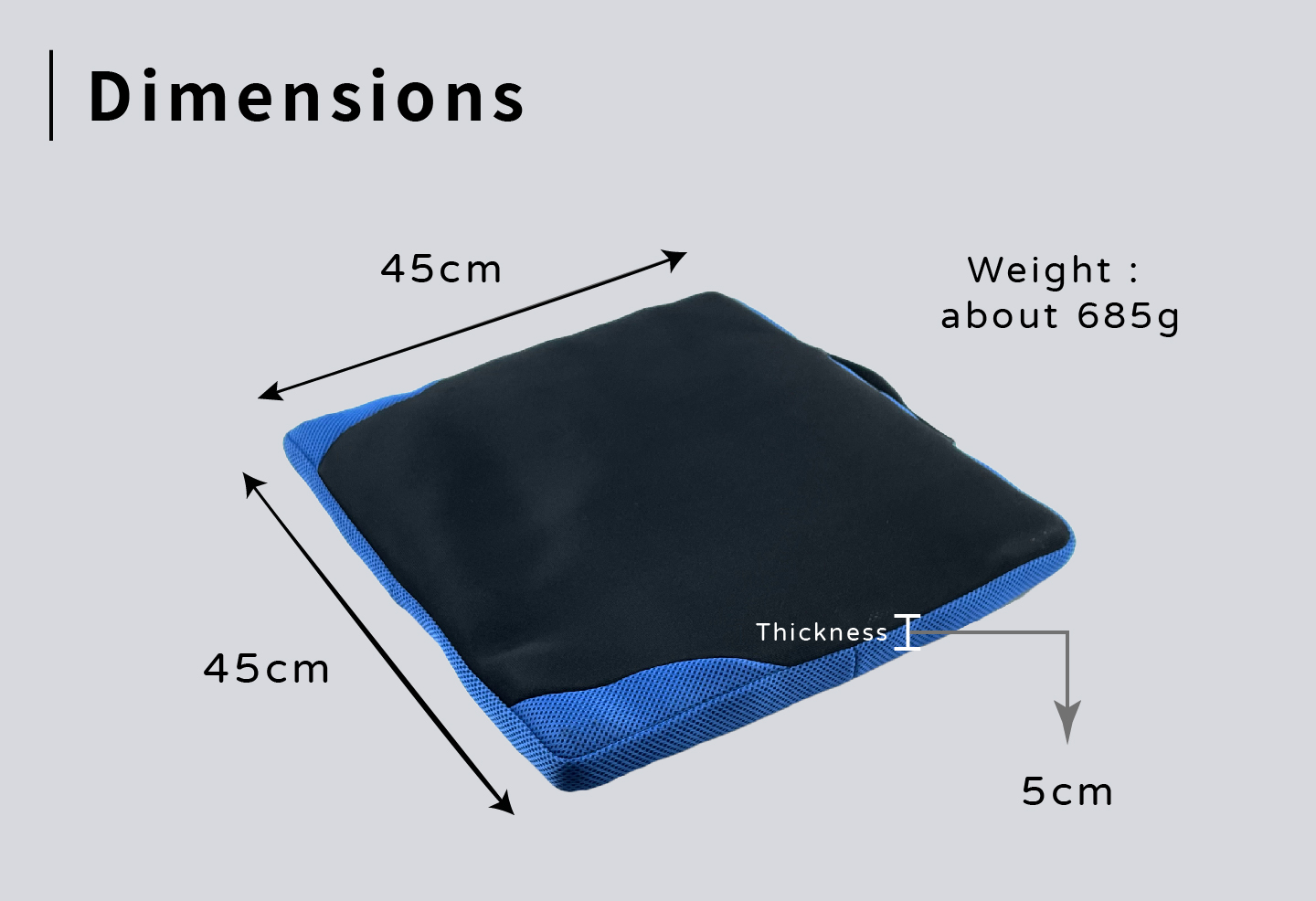 Low pressure air cushion seat
Product Dimensions: 450 x 450 mm

Product Thickness: 50 mm

Product weight: about 675 g
For weight under 90 kgs

For height under 200 cm

8 colors:Black color(-Mbk)/ Red color(-Mrd)/Gray color(-Mgy)/ Blue color(-Mbu)/Green color(-Mgn)/Light green color(-Mlg)/Orange color(-Mog)/Champagne color(-Mcp) Sandwich mesh

Metrial:

Sandwich mesh

Black sandwich mesh back side on top

2.3mm Non-slip mesh on the base for non-slip and stitching T mesh for setup air cushion

AT (Air cushion technology) system.

High technology TPU air cushion (FCA-401) x 4 PCs with recess for breathe on front and back for Non-slip design and (FCA-402) x 2 PCs with recess for breathe on middle to set up for one seat.

Product include: 1 air cushion seat
Product Feature

Air Cushion Technology – Dr. air patented air cushion technology helps ease pain, discomfort and provides consistent support to your existing seat. Unlike plain gel covers, our air cushion technology guarantees constant density for continuous comfort even after hundreds of uses.

Pain Relief – This seat cushion is perfect for alleviating Arthritis, Low Back, Lumbar, Tailbone, Coccyx, Prostate, Hip, Piriformis, Spine, Leg Pain, Backaches, Sores, Hemorrhoids, or pregnancy pain relief.

Non-Slip Back – A cross mesh rubber design prevents and minimizes the possibility of slipping once on a seating surface.

Hand carry design for easy carry!